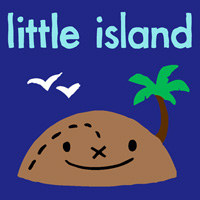 This fall I will be starting two new jobs that combine my interests in art, comics and libraries.
First, I am very excited to be starting a job at The Beguiling and Little Island Comics as a Library Services Coordinator. The Beguiling is a 25-year-old comic shop in Toronto that focuses on underground and avant-garde work while also carrying a wide variety of superhero, manga and mainstream comics. Its library services department sells comics and graphic novels to libraries and my job will be to manage customer accounts for school and public libraries, advise librarians as to what comics will work for their patrons and be a resource and advocate for comics as a key component of contemporary library collections. Library services is based out of The Beguiling's kids comic store, Little Island Comics, and there I will also share books with kids and help out with special events such as author in-stores and comic workshops. While I'm already enthusiastic about graphic novels, in this position I will be learning a lot more about kids comics, manga and comic collection development.
I will also be back at OCADU's Dorothy H. Hoover Library, helping students to find research materials and, I hope, sharing books and zines with them through the reading club I started last year. OCADU has just joined the Ask a Librarian program, so once a week I will be online answering questions while I help people at the library's reference desk.
Alternative media in libraries is one of my main interests. I feel very lucky that through both of these positions I will have the opportunity to share comics, zines and art with librarians, kids and students.