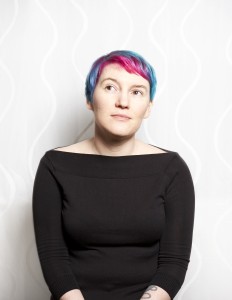 Lindsay Gibb is a librarian, editor and freelance writer with a special interest in zines, comics, film and youth culture. She is also a world renowned Nicolas Cage scholar who has presented at Cage-a-rama in Glasgow, appeared as a Cage expert on the US podcasts Wisecrack and #CageClub and whose writing about the actor has been covered by outlets such as Vice, The Ringer and Canada AM. Her book, National Treasure: Nicolas Cage (ECW Press), was named one of the top books of 2015 by the National Post and won the gold medal for popular culture at the 2016 Independent Publisher Book Awards. She is based in Toronto.
Lindsay is the Collection Development Librarian at the  Dorothy H. Hoover Library at the Ontario College of Art and Design University, the programming coordinator for the Toronto Comic Arts Festival's Libraries and Education Day and the current Special Libraries programmer for the Ontario Library Association Super Conference.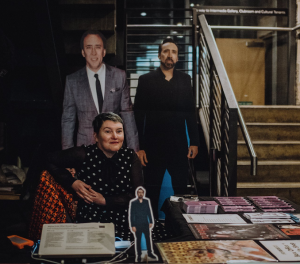 As a journalist, Lindsay co-founded the award-winning urban issues magazine, Spacing. She was editor-in-chief of Broken Pencil, the magazine of zine culture and the independent arts, from 2006 until 2014 and, as a freelance writer, has written about film, music, literature and crafts for publications such as NOW, Bitch, Shameless, This magazine, The Establishment and Exclaim. 
Lindsay is also an arts programmer, a zine workshop facilitator, and a regular speaker about comics and zines at conferences.
Reach Lindsay at lindsay@lindsaylibrarian.com, connect with her on LinkedIn and follow her on Twitter.
(photos by Helen Yousif & Ingrid Mur)