Some samples of Lindsay's professional writing:
Books: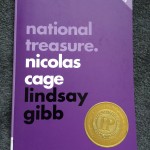 National Treasure: Nicolas Cage ECW Press – 2015
Debunking the common claim that Nicolas Cage makes bad choices. Nicolas Cage knows what he's doing and, as a result, he's the most experimental and original actors we have.
Gold medal winner in the Pop Culture category at 2016′s Independent Publisher Book Awards…. Get the book here.
Magazines and Web: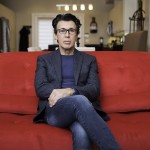 Nicolas Cage's stand-in steps out in Hot Docs short Uncaged NOW magazine online and print – April 2019
An interview and profile of Marco Kyris, Nicolas Cage's stand-in from 1994-2004.
Read More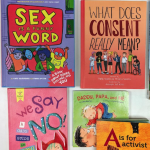 Toronto bookstores and designers are stepping up to fill the sex-ed void NOW magazine online – July 2018
Rounding up resources from activists, artists and booksellers that could help teachers and parents in the wake of the Ontario government's roll-back of the sex-ed curriculum.
"Though many are well equipped to fill in the holes and will make a point of teaching about homophobia, the gender-spectrum and anal and oral sex, with such an outdated curriculum for teachers to work from, Ontario students are in danger of getting an imbalanced sex education." … Read More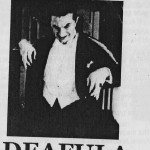 Deaf Zinesters Won't Wait Up Broken Pencil magazine – Spring 2018
Profiling the work and activism of deaf zinemakers.
"The intersecting experiences and barriers encountered by Deaf folks have long played out in zines by Deaf creators. Looking back to the 1990s Riot Grrrl zines, Lynn Y Hou's zine Cyanide was born from similar desires to deal with varying aspects of identity."… Read More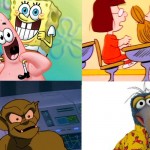 Our Queer Children's Heroes The Establishment – June 2016
Compiling examples of children's television shows that feature LGBTQ+ characters and explaining why we need more of them.
"When television shows for children break heteronormative barriers, they stretch the relative powers of their characters and allow children to not only see themselves or their relatives in their programming, but to see that the world is bigger than what children's programming has traditionally shown them." … Read More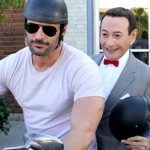 Why Pee-wee Works for a Big, New Generation Overthinking It – March 2016
Examining the queerness and agelessness of Pee-wee Herman and why these are the keys to his longevity.
"Pee-wee's most literal message is that difference should be embraced, not feared."… Read More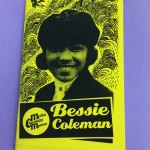 Biographical Zines Bitch magazine - December 2015
Compiling a selection of biographical zines about little-known amazing women for Bitch magazine's Cut & Paste column about zines.
"History shouldn't be treated as static information—biographical zines offer a way to tell stories of the many marginalized figures who are overlooked in textbooks. As a genre, biographical zines may not be as well known, but they're definitely worth digging up."… Read More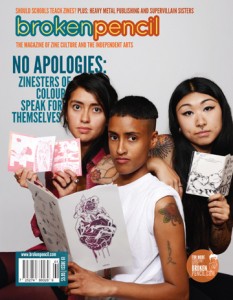 Educating with Zines Broken Pencil – Fall 2013
Looking at the benefits and drawbacks to teaching zines in a classroom setting.
"By mediating the zine-making, teachers run the risk of losing the original point of zines — creating a piece that follows the creator's own rules — and they may unwittingly blur the lines between a zine and an essay that is folded to look like a zine. 'As soon as zines get known, they get co-opted. So, I feel like teachers can share what a zine is or do some exercises with zines, or support their students that make zines, but they shouldn't get too involved.'"… Read More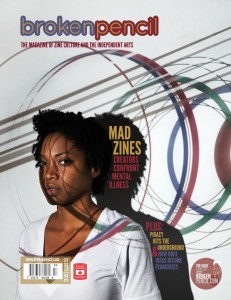 Mad Zines  Broken Pencil -  Fall 2011
A piece on mental health zines.
"Mental illness, with its long history of mass misunderstanding, is ready for its extreme zine close-up. And more and more people are turning to the spontaneity and truth of the zine to express the state of their mental health".… Read More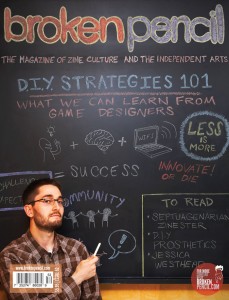 The Luddite's Guide to 3D Printing  Broken Pencil – 2011
An introduction to do-it-yourself 3D object production.
"Once exclusively the product of manufacturing industries, small, home-use 3D printers such as the MakerBot and the RepRap have brought 3D printing to street level. Today, creators from furniture designers to artisan jewelry makers to archeologists to cutting-edge conceptual artists are getting interested in 3D."…Read More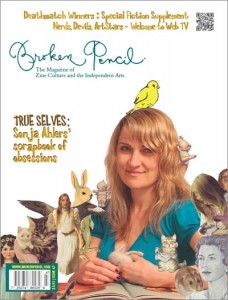 Editor's Note   Broken Pencil – Spring 2009
A love letter to the library
"His writing paints the library as the kind of place where anything can happen, but mostly not much happens — at least not the kind of stuff that gets on the nightly news. To me, that's the allure of the library. It's where the little stuff gets done that might just make a big impact: that search for a book that changes a life."… Read More
Trade Publications:

Tantoo Cardinal  Playback – 2011
Profile of Tantoo Cardinal, a legendary Canadian actress who  has dedicated her life to the arts and ensuring that Aboriginal Peoples are well represented within them… Read More

Reinventing the word 'documentary'   Realscreen – 2009
A piece on the NFB's innovative Filmmaker in Residence project which embedded a documentary filmmaker into Toronto's St. Michael's Hospital… Read more

Right Place, Right Time  Realscreen – 2009
Profile of documentarian Joe Berlinger, director of films such as Paradise Lost, Metallica: Some Kind of Monster and Crude…. Read More